STUDIO/工作室:
原爲觉醒视觉研究工作室是一家专注于美学、艺术、设计、产品、空间和数字体验研究的创意型团队,着重从事品牌策略与视觉传达,协助客户觉醒最原始的需求、想法、观点,并高效完美呈现。
Original Awakening Design studio is a creative team which focus on aesthetics, art, design, product, space and digital experience. Through brand strategies and visual communication design, we help our clients to awake their original demand, thoughts, opinions, demonstrate the idea efficiently and perfectly.
SERVICES/服务:
艺术指导 平面设计 品牌规划 品牌策略 导示系统 包装设计 产品设计 空间陈设 界面交互 数字体验
Art Director Graphic design Branding Brand strategy Signage system Packaging design Product design Space and exhibition Interface interaction Digital Experience
PARTNERS/伙伴: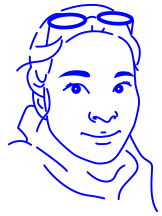 张冰
OADStudio创始人、创作总监
1/2Design创意总监
深圳市平面设计协会第九届常务理事
前韩家英设计公司研究中心设计总监;2021文字设计在中国China TDC「文字之用」执行策展;2020深圳设计四十年「时代的力量」形象组统筹;2019深圳设计周粤港澳大湾区设计展展览统筹;2018第三届深港设计双年展平面新媒体相得Mutuality展总统筹;全程参与跨界大展九层塔/空间与视觉的魔术⑤形象设计、2021映/GLASS/Hanjiaying/此时此地上海展规划设计,2020兴Gallery首展/始/上海展视觉标识及规划设计、2019上海城市空间艺术季形象设计、2017AGICHINA展览规划及形象系统设计、2014故宫文化和紫禁书院视觉标识及形象系统设计、2014首届深港设计双年展形象系统设计、GDC13平面设计在中国形象系统设计、2012首届中国设计大展形象系统设计、曾梵志2010上海展、2010-2012镜像韩家英设计巡展、2010无中生有香港跨界设计展等当代艺术展览的策展及形象设计; 曾服务故宫文化、紫禁书院、万科、招商银行私人银行、华润、怡宝、华侨城、卓越、上海外滩美术馆、深圳当代艺术馆等优秀机构和企业。
Former design director of Research Center in Hanjiaying Design, Executive curator of 2021 Typographic Design in China "Using of Type", Image group leader of "The Power of the Era", Shenzhen Design For 40 Years. Exhibition Coordinator of the Greater Bay Area Exhibition in 2019 Shenzhen Design Week. Exhibition Manager of Graphics New Media"Mutuality" Exhibition in 2018 HK-SZ Design Twin-Cities 2018. Participant of Nine-Tiered Pagoda: Spatial and Visual Magic ⑤: Similar Results, Different Approaches. Exhibition Planner of 2021 Reflection/GLASS/Hanjiaying/Now Here Shanghai Exhibition. Exhibition Planner and Signage designer of 2020 Xing Gallery Opening Exhibition/Shi/Shanghai Exhibition. Graphic designer of Shanghai Urban Space Art Season 2019. Exhibition Planner and graphic system designer of 2017AGICHINA. Visual Identity and graphic system designer of The 2014 Forbidden City Culture. Visual Designer of the 1st HK-SZ Design Twin-Cities Exhibition in 2014. Visual designer of Graphic Design in China 2013 Exhibition. Graphic system designer of 1st China Design Exhibition 2012. Curator and visual designer of Zeng Fanzhi 2010 Shanghai Exhibition, Han Jiaying, Reflection: Han Jiaying Design Exhibition, from 2010-2012, Out of Nothing: Conception, Derivation, Creation Exhibition, 2010.
Services Clients include: The Forbidden City Culture, The Forbidden City Gallery, Vanke, Private bank of China Merchants Bank, China Resources,C'est bon,OCT, Excellence Group, Rockbund Art Museum, Shenzhen Museum of Contemporary Art and Urban Planning, etc.
EXHIBITION/展览
○ 杭州第十九届亚洲运动会官方海报设计全球征集(2022)
○ 日本富山国际海报三年展优异奖(2021)
○ 德国红点设计大奖设计奖(2021)
○ 上海设计10×10全球海报邀请展(2021)
○ 文字设计在中国「文字之用」(2021)
○ 深圳设计周深港设计双城展(2020)
○ 深港设计传承跨越展(2020)
○ 深圳设计四十年「时代的力量」展(2020)
○ SGDA2020-2021会员展(2020)
○ 澳门MacauDesignAward(2019)
○ 粤港澳大湾区设计展(2019)
○ G3数字创意设计大赛金奖(2019)
○ TTF生肖珠宝首饰邀请展(2019)
○ 第三届深港设计双年展平面新媒体相得Mutulity展(2018)
○ 莫斯科金蜜蜂国际平面设计双年展优秀奖(2017)
○ 波兰卢布林国际海报双年展(2017)
○ Poster Design Exhibition - The 19th Asian Games Hangzhou (2022)
○ International Poster Triennial in Toyama - Merit (2021)
○ Reddot Award in Germany 2021 - Design Award (2021)
○ 2021 Shanghai Design 10x10 Global Invitation Poster Exhibition (2021)
○ Typographic Design in China "Using of Type" (2021)
○ Shenzhen Design Week "HK-SZ Design twin Cities" Exhibition (2020)
○ Hong Kong-Shenzhen Design "Tranzeneration" Exhibition (2020)
○ Shenzhen Design For 40 Years "The Power of the Era" Exhibition (2020)
○ Shenzhen Graphic Design Association Exhibition 2020-2021 (2020)
○ Macau Design Award (2019)
○ Guangdong-Hong Kong-Macao Greater Bay Area Design Exhibition (2019)
○ G3 Design Award - Gold Award (2019)
○ TTF Chinese Zodiac Jewellery Design Invitation Exhibition (2019)
○ The 3rd HK-SZ Design Twin-Cities Graphics New Media"Mutuality" Exhibition (2018)
○ GOLDEN BEE MOSCOW GLOBAL BIENNALE OF GRAPHIC DESIGN - Merit (2017)
○ International Poster Biennale Lublin (2017)
PUBLICATION/出版
○ 《APD亚太设计年鉴》(2021)
○ 《BRAND创意呈现》(2021)
○ 《日本富山IPT2021作品年鉴》(2021)
○ 《德国Reddot年鉴》(2021)
○ 《SGDA会员年鉴》(2020)
○ 《APD亚太设计年鉴》(2019)
○ 《Design360° 观念与设计杂志》(2018)
○ 《SGDA Member Show》(2018)
○ "APD Asian Pacific Design" (2021)
○ "BRAND CREATION REALIZATION" (2021)
○ "Internation Poster Triennial in Toyama 2021" (2021)
○ "Reddot Yearbook" (2021)
○ "SGDA Members Biennial" (2020)
○ "APD Asian Pacific Design" (2019)
○ "Design360° Concept & Design Magazine" (2018)
○ "SGDA Member Show" (2018)
CONTACT/联系: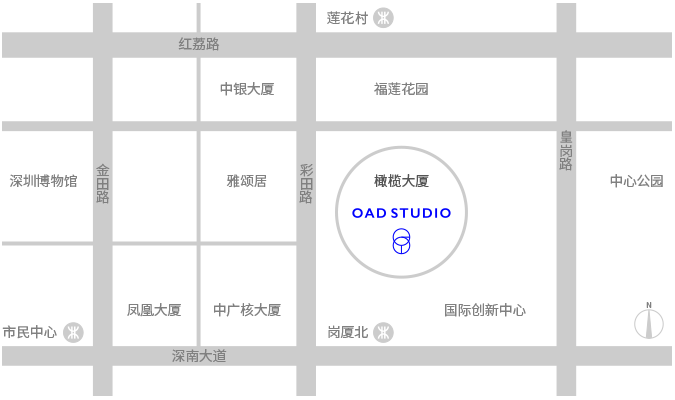 原爲觉醒视觉研究工作室
中国.深圳.彩田路3069号星河世纪大厦B栋3102
3102, Building B, Xinghe Century Building, No. 3069, Caitian Road, Shenzhen, China
E / oadstudio@aliyun.com
W / www.oa-vs.com
T / 13760496528
Q / 48749311